Fancraft: The Next Generation Jet

SkyFan™ Overview
Business jet design has been stagnating for decades—a simple tube, with wings, and two engines—nothing disruptive—just evolutionary. Frontline Aerospace's SkyFan™ eight passenger clean sheet design will change this by radically improving the overall aircraft efficiency with a mindful eye toward established passenger comfort. With a standup cabin it is equipped with full cabin length panoramic windows—PanDow™. These 8K displays at 275 dots per inch deliver stunning views of the outside. Another innovation to improve the passenger experience.
SkyFan has solved the long-standing challenges of business jets—namely dramatic range and productivity improvements, fuel efficiency, noise reduction and landing zone flexibility. SkyFan™ is a revolutionary business jet. SkyFan™ goes to work on propulsive efficiency with a 50 to 1 bypass ratio compared to typical business jets at 5 to 1. This coupled to mature GE CT7/T700 turboshaft engines enables SkyFan's ducted fan to deliver a thrust to weight ratio near 1 to 1, a four-passenger range of 5,200 nm, M 0.8 cruise, with typical fuel economy of $1 per nautical mile. It also achieves short take-off and landing (STOL), substantial fuselage drag reduction with the centerline ducted fan and diamond-box-wing configuration. These disruptions in business jet design create the core of this revolutionary transformation. The future is Fancraft.
SkyFan™ enables the next generation of business jet productivity. The future is Fancraft.
Watch: How to Disrupt the Business Jet
Additional Information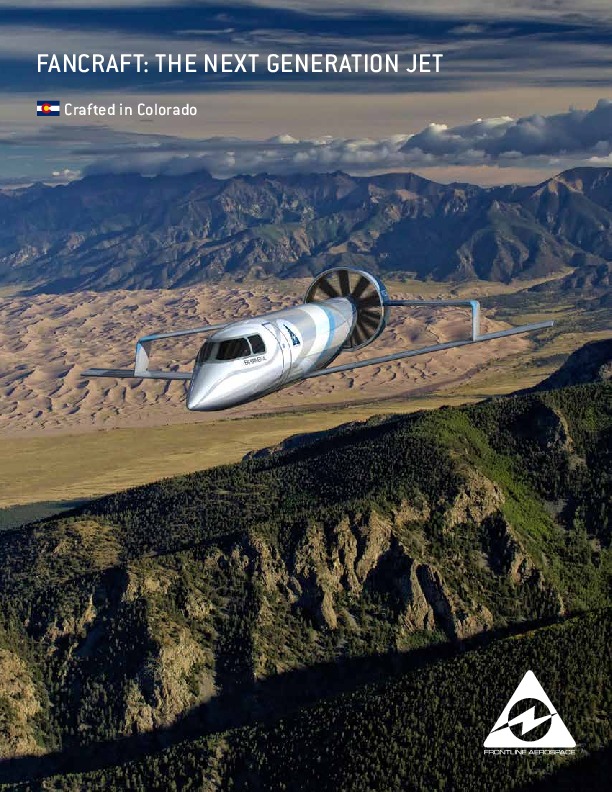 Fancraft: The Next Generation Jet SkyFan™ Overview Business jets have delivered...