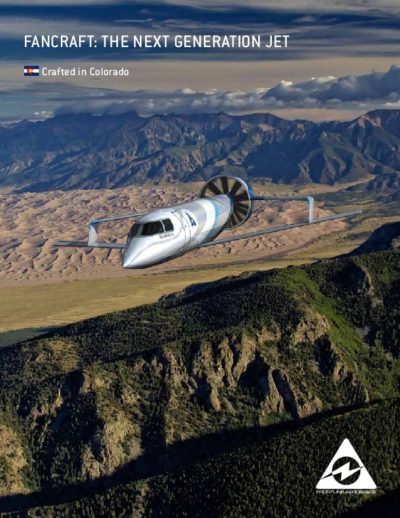 | | |
| --- | --- |
| Version | |
| Download | 24 |
| Total Views | 634 |
| Stock | ∞ |
| File Size | 590.59 KB |
| File Type | |
| Create Date | January 27, 2019 |
| Last Updated | January 27, 2019 |
Please
login
or
register a new account
to download.
Fancraft: The Next Generation Jet
SkyFan™ Overview
Business jets have delivered new efficiency for executives enabling major results for customers, vendors and shareholders. However, none until SkyFan™ have solved the long-standing challenges of business jets—namely dramatic range and productivity improvements, fuel efficiency, noise reduction and landing zone flexibility. SkyFan™ is a revolutionary business jet. It cuts fuel consumption by over 50% for comparably-sized jets thus doubling the range; it also achieves short take-off and landing (STOL). SkyFan's unique diamond-box-wing configuration with ducted counter-rotating pusher fan and blownflaps create the core of this revolutionary new business jet.
SkyFan™ enables the next generation of business jet productivity. The future is Fancraft.