Frontline's Aerospace Legacy
CEO Ryan Schuyler Wood – along with his father Dr. Robert M. Wood – represents a family legacy in aeronautical and astronautical engineering. Grandfather Dr. K. D. Wood pioneered textbooks in airplane and spacecraft design, while launching generations of engineers into aerospace careers. Grandfather "Sky" Kleinhans innovated both rotary- and fixed-wing aircraft before retiring as Corporate Vice President of Engineering for the McDonnell Douglas Corporation and serving as Chairman of the company's Scientific Advisory Committee.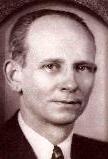 Dr. Karl Dawson "K.D." Wood graduated from Cornell University with an aerospace engineering Master's degree in 1922 before receiving his doctorate from the University of Michigan, where he wrote his dissertation on helicopter design. Dr. K. D. Wood formed the aeronautical engineering departments at two major universities, Purdue and the University of Colorado at Boulder – where he was officially head of the department. He also taught at Cornell University as one of the earliest professors of the developing science of aerodynamics. His internationally recognized publications and groundbreaking texts include: Technical Aerodynamics; the two-volume Aerospace Vehicle Design; twelve editions of Aircraft Design with key delineation of "Airplane Design"; and finally Spacecraft Design. He was actively consulted on missile design and supersonic transports. He was one of the first engineers to predict the key role that helicopters play in today's mass transportation. Today, he would recognize that the future of the helicopter is limited and that the advent of ducted-lift-fan technology used in Frontline's V-STAR™ is the future of vertical-take-off-and-landing (VTOL) aircraft.
"The aeronautical engineering program at the University of Colorado at Boulder, as created at the time by the late, legendary 'KD' Wood was a near perfect fit …"Dr. John McMasters, Boeing Technical Fellow, 29th AIAA/SAE William Littlewood Memorial Lecturer for "contributions in civil aviation" – recollecting the start of his aeronautics career.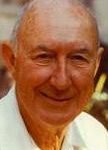 Earle Schuyler "Sky" Kleinhans was born in 1905 as the son of a foundry and machine company engineer in Pittsburgh, Pennsylvania. When his father was killed in a trolley accident when "Sky" was three, his family migrated to settle in Van Nuys, California. He graduate from Hollywood High School in 1922, then studied chemistry for two years at the University of California at Berkeley till transferring to earn his B.S. in mathematics from the Massachusetts Institute of Technology in 1927. As an early airplane pioneer, Sky joined Keystone Aircraft Corporation as a design engineer, and then the Commercial Aircraft Company. In 1929, he accepted an offer from the Metal Aircraft Corporation as Assistant Chief Engineer building an airplane called the Flamingo. One was sold to American aviator Jimmy Angel, who later used it to discover the world's highest waterfall (Angel Falls) in Venezuela in 1935. From 1930-1933 Sky Kleinhans worked for the Sikorsky Aviation Corporation designing flying boats for the Navy, where his engineering team built the XP-3S1, a twin-engine amphibious flying boat which sold to Pan American Airways, and helped to design the Sikorsky S-40, S-41, S-42 and S-43 flying boat designs for the Navy. He was then placed in charge of designing a series of seaplanes and amphibians for four years until about 1937 when he moved to commercial design. His career included a distinguished range of projects advancing the aviation industry:
1935 – Chief Designer for the DC-4E and the B-19
1941-1945 – Assistant Chief Engineer for Douglas Aircraft Company during World War II, opening the Long Beach plant, responsible for final designs for the DC-3, DC-4, DC-6 and DC-7
1945 – Inaugurated the era of jet airplanes with the Douglas twin-jet B-43; when more suitable and reliable engines for commercial airplanes were developed, airplanes such as the Douglas DC-8 emerged.
1960 – named as Chief Engineer, Douglas Aircraft Company
In 1962, Sky was named Corporate Vice-President of Engineering and retired in 1967 after the merger with McDonnell Aircraft Company. From 1967-1969 he served as Chairman of the Scientific Advisory Committee of the McDonnel Douglas Corporation. He was elected a Fellow of the American Institute of Aeronautics and Astronautics.