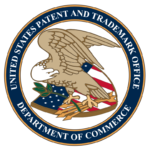 Lafayette, Colo. — February 21, 2018: The US Patent and Trademark Office recently published Frontline Aerospace's patent application titled: Secondary Solar Concentrator (US 2017/0350621). The device is an external bolt-on retrofit concentrator for use with Heat Collection Elements (HCE) of a solar parabolic trough power plant. The concentrator is designed to redirect stray or spilled light into the absorber tube of the HCE.

"We have modelled and validated this technology with the help of the National Renewable Energy Laboratory (NREL) using their SolTrace simulation and ray tracing software tools and thermal models. We are very excited for the next phases of product development and techno-economic analysis" said Ryan Wood, CEO of Frontline Aerospace, Lafayette, Colorado.
"The Sky Concentrator™, or SkyCon as we call it, is being designed to boost the efficiency of aging Concentrated Solar Power plants. But it can also be used with future installations," said product development and engineering lead, Adam Calihman. He continues, "CSP [Concentrated Solar Power] has been an extremely reliable and significant world-wide renewable solar energy source for many decades and its use is growing. A problem is that over a lifetime they begin to lose optical and thermal efficiency. Our technology is useful for recovering those losses especially in aging systems."
"The marketplace for this technology includes a global installed base of parabolic trough concentrators representing approximately 4 Gigawatts of capacity. SkyCon's potential for a 2-3% overall system power output improvement is compelling. With an investment break-even of under five years depending on the plant's specific economic variables. We anticipate strong interest with Public Utilities worldwide" said Wood.
About Frontline Aerospace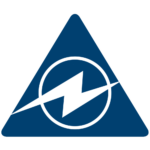 Frontline Aerospace, Inc., is an advanced manufacturing company focused on breakthrough energy efficiency technologies that increase the performance, reduce emissions and fuel consumption of gas turbines. The company's IsoCool compressor and MicroFire recuperator technologies are designed to save money and fuel, increase the payload and range of thousands of in-service helicopters, as well enhance performance in ground-based military, industrial and commercial applications including manufacturing, pipeline pumping and power generation.
Forward Looking Statement
Information contained on this website and in Frontline Aerospace, Inc.'s (Company) presentations regarding optimism related to the Company's business, technology, development activities and other such statements are "forward-looking statements". While Frontline Aerospace believes such statements are reasonable, they are based on current expectations, estimates and projections about the Company's business and are not guarantees of future performance and involve certain risks and uncertainties that are difficult to predict. Actual results could vary materially from the description contained on this website and in Company presentations due to many factors including changes in current or future regulations, access to financing, international and domestic economic conditions and other risk factors. The Company does not undertake any obligation to update any forward-looking statement to reflect events or circumstances after the date of its presentations, except as required by applicable law.
The information in Company presentations is confidential and may not be reproduced, disseminated or referred to, in part or whole, without prior written consent of Frontline Aerospace, Inc.
Visit: www.frontlineaerospace.com.