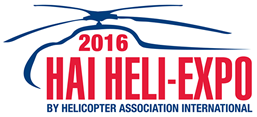 Frontline Aerospace is exhibiting our gas turbine energy efficiency retrofit kits–MicroFire and IsoCool for the Allison Rolls-Royce Model 250 helicopter engine family. Helicopter Association International hosts the world's largest helicopter trade show and exposition. Exhibits open March 1–3 for:
20,000 vertical-aviation professionals,
750+ exhibitors,
60+ helicopters on display,
100+ educational opportunities,
Networking and meetings,
HAI Helicopter Industry Career Fair,
Salute to Excellence Awards dinner.